Meet the Staff
Meet Chelsea Morris, Our Office Manager:
If you have been a patient or client of George Chiropractic or Kearns Chiropractic for the last 11 years, you have probably seen or heard Chelsea Morris. Chelsea is the Office Manager as well as a Chiropractic Assistant. Chelsea grew up in Yamhill County and finds the Willamette Valley a beautiful place to be. Chelsea enjoys spending time with her son and parents--and when she isn't working, hanging out with her son and cat Archie. Chelsea is an integral part of our clinic and we appreciate her very much!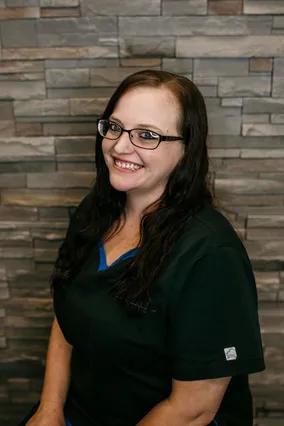 Meet Brenda Rietz, Our Receptionist/CA:
If you have called in recently to our clinic, you most likely heard the warm, caring, and unbelievably professional voice of Brenda Rietz, our Senior Chiropractic Assistant and Head Receptionist at Kearns Chiropractic. Brenda's kindness and smile are as rare as her consistent reliability and devotion to a full schedule for the Doctors and Massage Therapists. Brenda really enjoys spending time with her family, and watching the San Francisco 49er's with her Husband, Brian. Give us a call and let Brenda know you read her bio!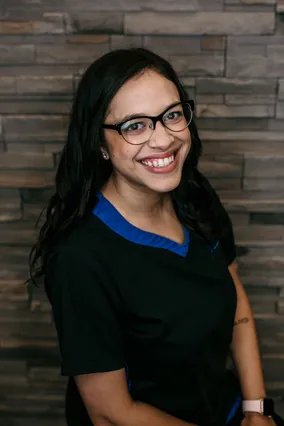 Meet Chloe Johnson, Our CA:
Chloe Johnson is a Chiropractic Assistant and also helps with Daily Tracking and Insurance Billing at Kearns Chiropractic. We are very thankful Chloe chose our clinic as a place to work, because she makes her co-workers and patients better just by being around her. Chloe grew up with both her parents serving in the Military, and with sporadic relocations, she soon found that she loves to travel. Chloe went to Bradley University in Peoria, Illinois but eventually found a home here in McMinnville. Chloe enjoys time with her family and being a mom to her handsome boy. Her favorite things to do are head to the beach, or take in a good nap. Say hi to Chloe the next time you see her!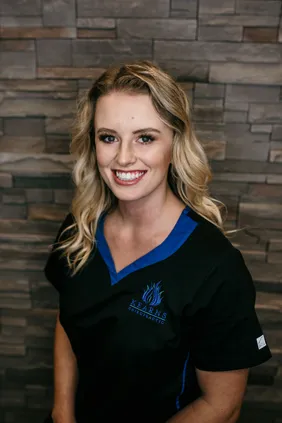 Meet Samantha McCormick, Our CA:
Samantha McCormick, or "Sam" as some call her, is a Chiropractic Assistant at Kearns Chiropractic Clinic. Sam initially came to Kearns Chiro seeking internship hours to apply for a Physician's Assistant Program--and although we would still encourage her towards that program if it's her goal--we have been lucky to hire her to a full-time position for the last year. Sam is our office Cheerleader who often makes her co-workers and patients laugh with her outgoing spirit. She graduated from George Fox University, and enjoys Dancing and Coaching for the McMinnville Youth Cheer Program.